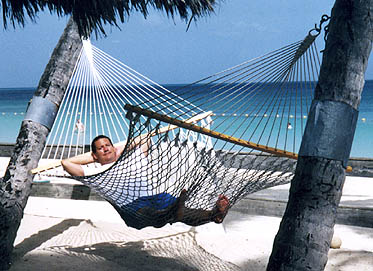 Antiguans boast that they have a different beach for every day of the year. That may be an exaggeration, but the beaches here are certainly spectacular: Most are protected by coral reefs, and the sand is often sugar white.
Antigua, Barbuda, and Redonda form the independent nation of Antigua and Barbuda, within the Commonwealth of Nations. Redonda is an uninhabited rocky islet of less than a square mile, located 32km (20 miles) southwest of Antigua. Barbuda, which lies 42km (26 miles) to the north of Antigua, is covered at the end of this chapter.
Antigua (An-tee-gah) may be an independent nation, but it is still British in many of its traditions. Economically, it has transformed itself from a poverty-stricken island of sugar plantations to a modern-day vacation haven. The landscape of rolling, rustic Antigua is dotted with stone towers that were once sugar mills.
The inland scenery isn't as dramatic as what you'll find on St. Kitts, but, oh, those beaches! If you want high rises and glittering gambling and nightlife, head elsewhere, perhaps to Puerto Rico. Antigua does have some casinos, but they're hardly a reason to visit, and most of its hotels are intimate one- or two-story inns rather than glitzy, sprawling resorts. In general, the dining and shopping of Antigua are comparable to those of St. Kitts but don't hold up to those of St. Maarten or the U.S. Virgin Islands.
Most locals will treat you with respect if you show them respect, but Antigua is hardly the friendliest of islands in the Caribbean-too much unemployment, too great a gap between rich and poor.
Most hotels, restaurants, beach bars, and watersports facilities lie north of the capital of St. John's, in the northwest. St. John's is a large, neatly laid-out town 10km (6 1/4 miles) from the airport and less than a mile from Deep Water Harbour Terminal. This port city is the focal point of commerce and industry and the seat of government and shopping. Protected within a narrow bay, St. John's is charming, with cobblestone sidewalks and weather-beaten wooden houses with corrugated iron roofs and louvered Caribbean verandas. Trade winds keep the wide streets cool. Since all the major resorts are on good beaches, most visitors tend to stay put, going into St. John's for a day's shopping jaunt or to English Harbour for some history.
Before volcanic ash covered much of Antigua's neighbor, Montserrat, that little island was a destination in its own right. It was once a haven for many American expatriates, mostly retired couples, and at one time was the Caribbean island of choice for music stars like Paul McCartney, who came here to write and record songs.
Montserrat is slowly bouncing back, hoping to recapture the tourism it once enjoyed. Until the volcanic dust settles, however, it is most often visited as a day trip from Antigua, mainly by curiosity or adventure seeker.